5 questions you need to ask before getting an AV upgrade
Would you just walk into OPSM and buy the strongest pair of glasses (or the ones with the nicest frames) without getting your eyes checked? Would you think 'I'd like to hear better' and buy the most advanced hearing aid without even getting a test? Of course not.
So why are many people so eager to get the latest and greatest audio-visual equipment without assessing what's appropriate for their venue and the people who use it?
It's not a hard question to answer. People who run venues are constantly trying to stay ahead of the competition by offering the best audience experience … and the AV equipment and technology industry does a great job of 'talking up' the latest and greatest.
It's only human nature that we all love slick-looking gadgets with shiny interfaces and a laundry list of 'best of breed' features.
But before you get caught up in spending up big on a whole new setup, ask yourself these five questions:
1.What do we actually need?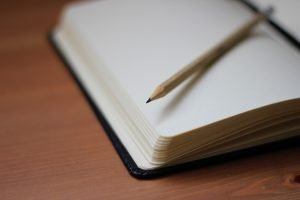 Before spending hundreds, let alone thousands, let alone tens of thousands of dollars on anything, it makes sense to spend a little time and effort assessing what you actually need – as opposed to just automatically opting for the most impressive-looking gear.
There are three parts to the "what you need" equation:
Purpose: What are you trying to communicate and to who?
Function: What will be most practical and effective in your space?
Audience: What works for the people who use your space?
If you put too much emphasis on one without factoring in the other two, you run the risk of putting in an AV system with some 'nice to haves' that are simply not practical and therefore never used. Is it really worth paying for stuff because it's nice to have? Haven't you got a cupboard full of those things at home?
This is where expert advice is imperative. Sometimes, your intimacy with your own venue can put the blinkers on, making it harder to differentiate between 'want' and 'need'.
2. Who are our users?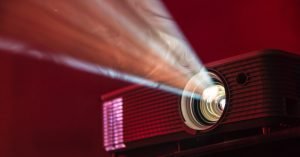 It's vital that both sides of the coin – the structural and the human elements – are assessed and valued equally. When looking at technology, it's easy to forget that there will always be people involved in making it work.
At the same time, there are two separate 'human elements' to consider: the venue and event staff, who need to be comfortable using any equipment correctly, and the audience, who should enjoy a flawless experience and come away feeling invigorated and uplifted.
The starting point is invariably wanting to offer people who come to events at your venue a better audio-visual experience, in fact a better overall experience.
Better almost always means sharper, clearer sound and vision, however achieving that doesn't always mean the most technically and technologically-advanced equipment.
3. What should we consider?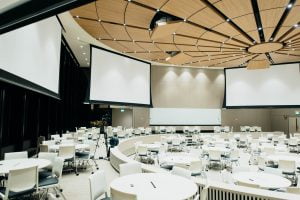 Things to consider when assessing what sort of changes need to be made include:
The purpose of the venue
The configuration of the venue
The types of events and presentations held at the venue
The size and positioning of the audience
The knowhow of the venue and event staff
The existing setup and equipment
At some dedicated venues, each of those things has a single, clear answer however more often than not, venues host a variety of events with different requirements, so we generally have to understand and account for a number of configurations and contingencies.
4. Do more variables mean more cost?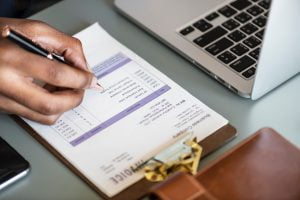 Fortunately, in many cases, allowing for greater flexibility doesn't mean greater costs, but rather a more measured approach.
Whenever we come into a venue to look at an upgrade, we start by helping our clients think through how to maximise results from their current equipment, because doing an upgrade doesn't mean throwing away what you've got.
While technology does keep advancing at a fairly rapid rate, it's still only improving by degrees, so while the latest and greatest might hard to go past when starting from scratch, the cost-benefit equation changes significantly when existing equipment is still a long way from its use-by date.
5. Is it the equipment or the venue?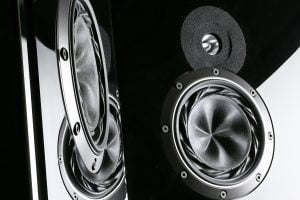 The quality of sound in a venue is not solely dependent on what comes out of the speakers, but more how the sound is absorbed and reflected around the room.
So, before you spend up big on the latest digital desk with onboard effects and a thumpin' line array PA, it's important to consider the acoustics of the venue.
There are so many factors that can have a significant impact on acoustics, such as parallel walls, reflective surfaces, ceiling height (and shape), speaker positioning, and so on. It's well worth it to spend a portion of your budget on a sophisticated acoustic treatment assessment by a qualified acoustic consultant.
No matter how dated your current gear is, with some simple acoustic treatment – for example the appropriate use of diffusers or selected carpeting – you can create a very different audio experience.
Bonus question: Why Mozaix?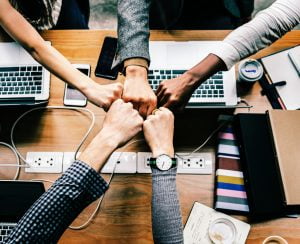 If you come to Mozaix, we'll ask all the right questions to tease out the information we need to take everything into consideration and present a fit-for-purpose solution.
You can rest assured that our team of experts will offer honest, professional, and considered advice to help you achieve your audio-visual goals.