What you really need to know to get your AV system right
Any business, organisation or group that needs a comprehensive, flexible, easy-to-operate audio-visual system should get professional advice to avoid making costly mistakes. While resulting in something less (or more) than ideal is possible; it's also easily avoidable.
While a great AV system is ultimately determined by fit-for-purpose equipment, 'purpose' is ultimately determined by having an understanding of who your audience is, what you're communicating, and considering how they'll respond to it.
Whether you're looking to upgrade your existing infrastructure or building something new from scratch, we recommend that you start by asking yourself these three pivotal questions to ensure that your AV system is purposeful, right from the get-go:
1. What are you wanting to communicate?
2. What are your needs now and for the foreseeable future?
3. What is a realistic budget – and an absolute maximum (keeping in mind that sometimes spending a little more makes a massive difference)?
1. What are you wanting to communicate?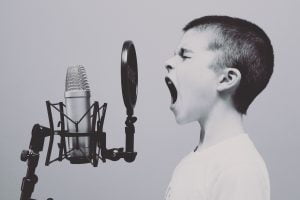 Before any form of AV systems are considered, it's important to remember that purposeful technology isn't just designed to deliver great visuals and audio. Ultimately, there is always an underlying message that's being communicated.
For a message to be purposefully communicated, it's important to consider the following questions:
What am I wanting to communicate?
What kind of reaction am I seeking from them?
For example, if a team are meeting to discuss a spreadsheet with a finance report, then they are seeking to simply communicate data for education. In comparison, if the purpose was a product launch presentation or a church worship event, the purpose would be more relational and would be seeking more of an emotional and self-reflective response.
Determine the purpose and style of communication that you require, then find the AV systems to suit your needs.
2. What are your needs now and for the foreseeable future?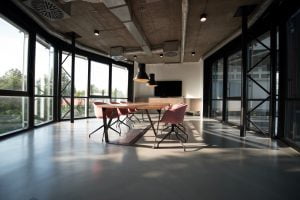 When assessing your needs, you have to take into consideration:
– how many different spaces within your space should be integrated;
– the dimensions of the spaces;
– the sizes of potential audiences, from the smallest groups to full houses;
– the makeup of your audiences;
– the types of events each space hosts (for example, is it all one-way or is their audience interaction); and
– who will need to operate the system.
We recommend getting a fresh, expert set of eyes – and someone who'll ask a lot of questions to make sure you're thinking about everything the right way – because if you don't assess your needs correctly before you start, it can lead to missed opportunities and/or expensive mistakes (like getting something you don't really need).
3. What is a realistic budget?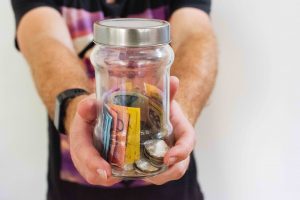 Before you even start talking about a budget, you need to understand how much (if any) of your existing infrastructure is compatible with any new equipment and/or upgradeable.
At the same time, you need to consider whether your IT infrastructure is set up to support not only your on-site AV operations but your capacity to stream to the internet. It doesn't make sense to put a quality system in place without configuring it for streaming.
It can be difficult to base a projected budget on the estimated costs of the separate components, though, as there can be either additional costs or (hopefully) savings to be made by looking at the complete picture rather than trying to put individual pieces together.
You will generally find that you'll get much better value for your money if you look at systems, or at least a number of integrated components, rather than one piece of equipment at a time.
If you have an absolute upper limit, you should probably come up with your wish-list, then take that to an audio-visual consultant to see if the desired outcome can be achieved with a more cost-effective combination of components (something we can do at Mozaix).
That's just the start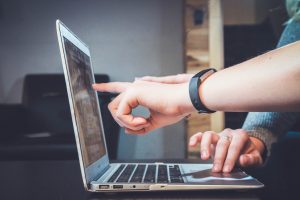 Carefully considering your needs and your budget is really only the starting point to getting your audio-visual solution in place.
By definition, all you need is a speaker, a screen, and a source and you have an AV 'system', but realistically you're more likely to have multiple sources, several speakers, and a handful of possible configurations – not to mention that you need to be able to link everything together and operate the system.
Given that technology has made everything easier to configure, connect, and control, it should be a priority to make sure your system can be operated exactly as you need it to be with a few touches on a tablet screen.
Even if you have multiple spaces with different configurations, you should only need one operating system with each possible setup pre-configured. It shouldn't take any more than a touch to switch from one setup to another.
And if you want to stream to the internet, it shouldn't require any additional effort – other than possibly setting up earlier to have pre-event vision going out for those who tune in 'early'.
There's always a solution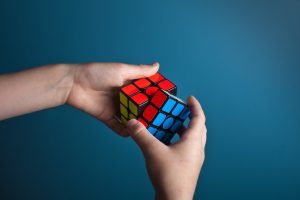 It's not unusual for people to get what they have been told is the best available of something, only to find that it doesn't work well with everything else they've already bought.
Others put in place what they believe to be a complete system and then find they've missed something that they really should have.
Then, even if you get the right components that are all compatible, you still have to set up your AV system to maximise its effectiveness, as well as its ease of operation.
Like most things, doing a bit more preparation pays off in spades, as the day-to-day – or event-to-event – operation will generally be a lot easier if you've taken the time to configure everything correctly and ensure that anyone who needs to operate the system can do so easily.
And then there's the quality of your output. You should be able to get extremely high-quality video and audio to both your on-site audience and your remote viewers via the internet.
If you haven't got what you need, either in terms of operational ease and efficiency or output quality, don't despair. In our experience, if you've got most of what you need in place, it can be tweaked or reconfigured to get much closer to the optimal system.
The team at Mozaix has been called on more than once to figure out why a system designed and installed by someone else isn't providing the quality results it should be.
Good luck putting your audio-visual system together and, remember, we're here if you need us.